Adam Barker-Mill, Alan Johnston: 12 May – 18 June 2022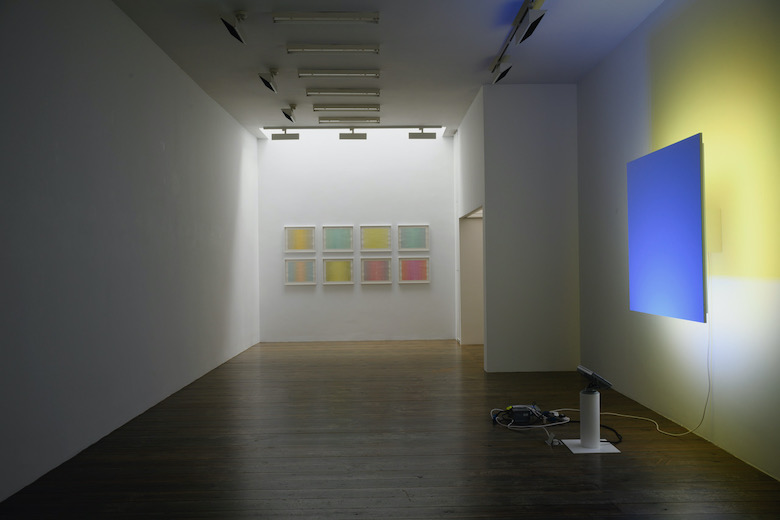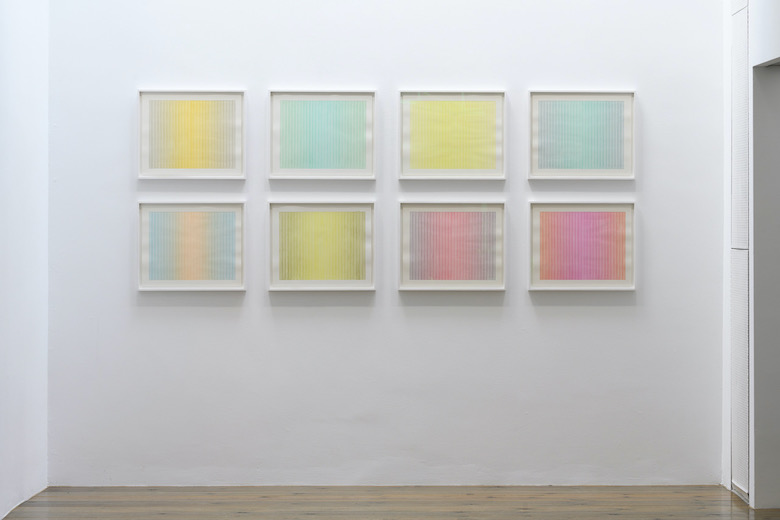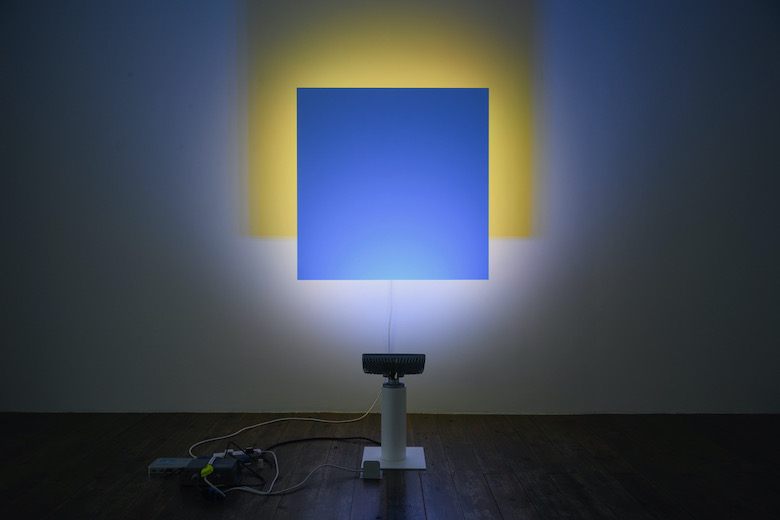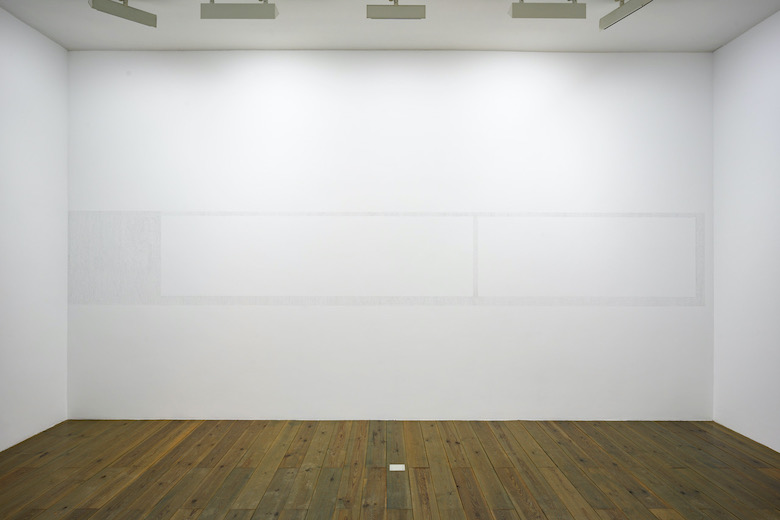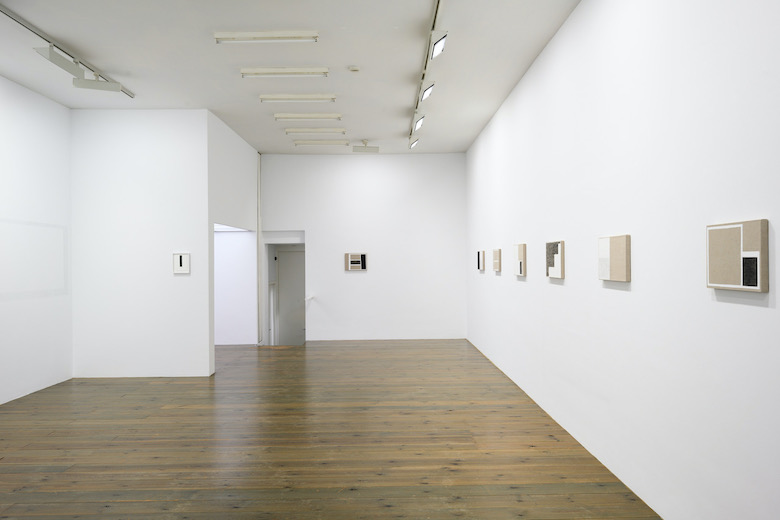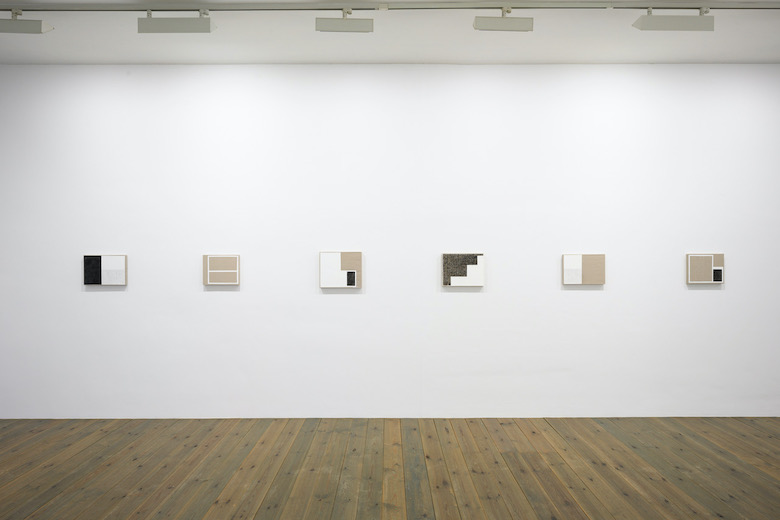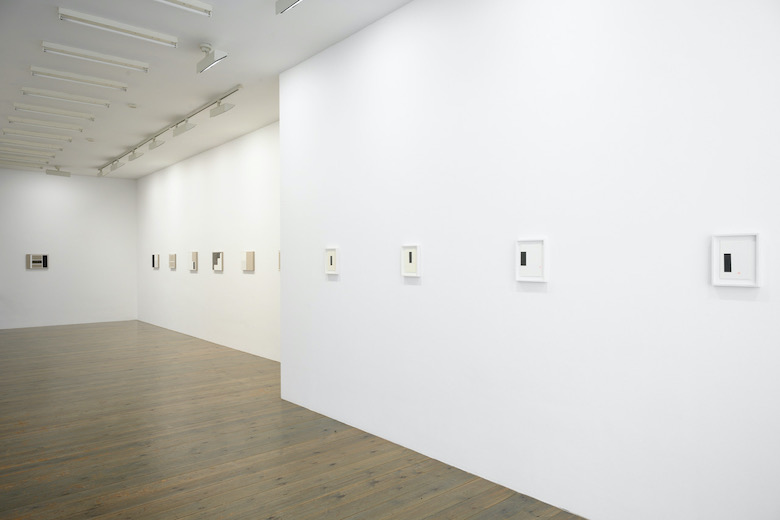 Slewe Gallery is pleased to announce the opening of the third duo exhibition in a row in the gallery this Spring with new works by the London based artist Adam Barker-Mill and the Scottish artist Alan Johnston. Both artists are internationally known, belong to the same generation and have been friends for a long time. Moreover, they are artistically linked in their fascination for light. Both artists have shown their work previously at the gallery. The exhibition opens on Thursday May 12 during the tenth edition of Amsterdam Art Week, which takes place from May 11 to 15.
Adam Barker Mill, born in 1940, is known for his films and light sculptures. He will be showing a new light sculpture entitled Flow. This large-scale installation consists of an alternating cycle of eleven colours (including black and white). It creates a mesmerizing flow of slowly evolving colour combinations. The work lasts 30 minutes, after which all possible colour permutations have been seen. The cycle then returns to the beginning. In addition, several recent water colours by him are on display.
Edinburgh-based Alan Johnston, born in 1945, known for his landmark murals featuring tiny repetitive pencil scribbles, will make a new wall drawing especially for the gallery. In addition, he will exhibit some of his small black and white paintings, made with charcoal, pencil, wax and acrylic on linen or wood panel. He is interested in the reflection of light and shadow and tries to define space. He is strongly inspired by the Japanese tradition of experiencing space (ma) and subtle balance (wabi). Some of his small works on paper will be shown as well.
Domenico Bianchi, Nunzio: 2 April – 7 May 2022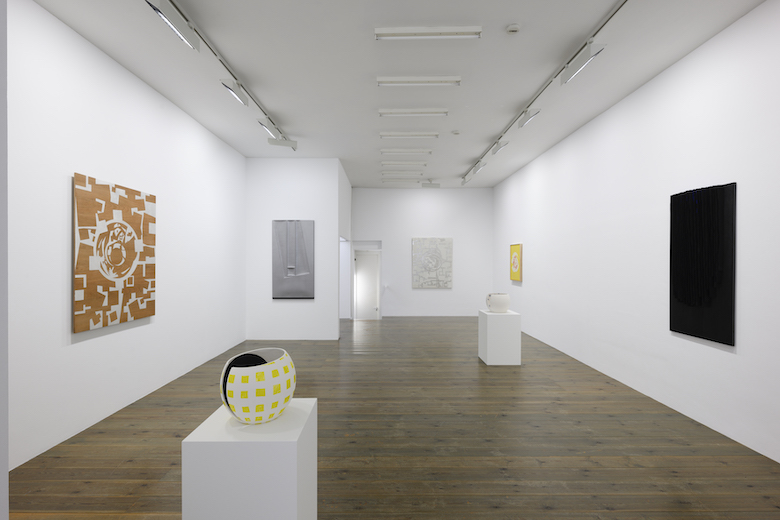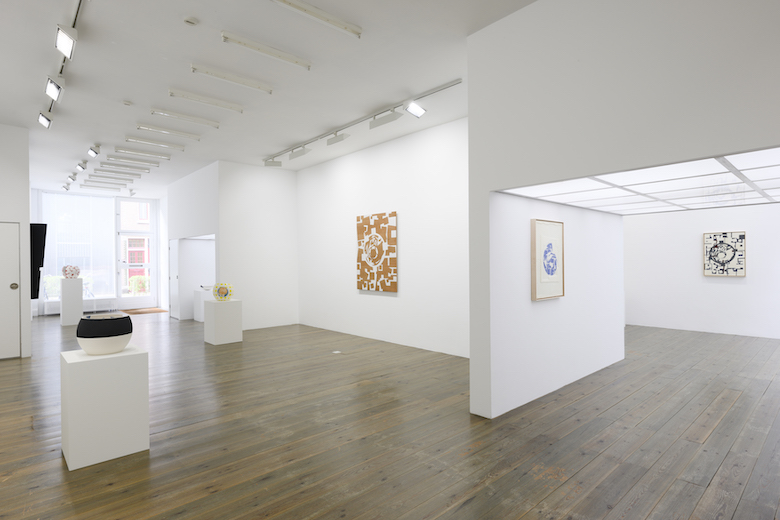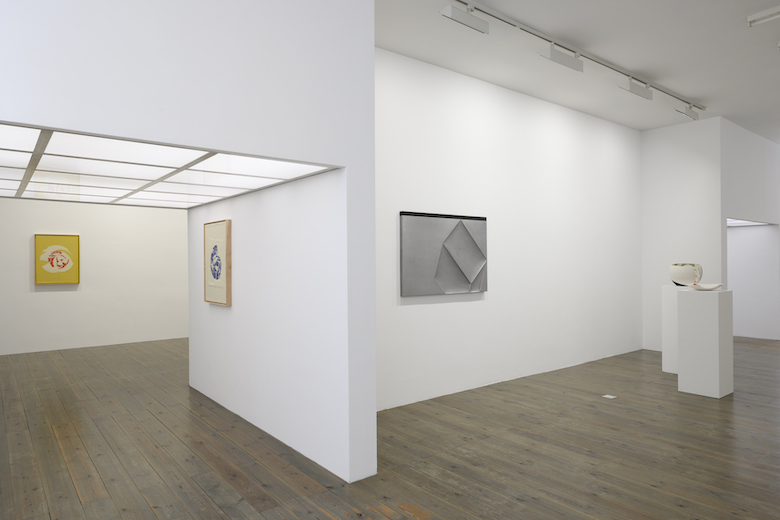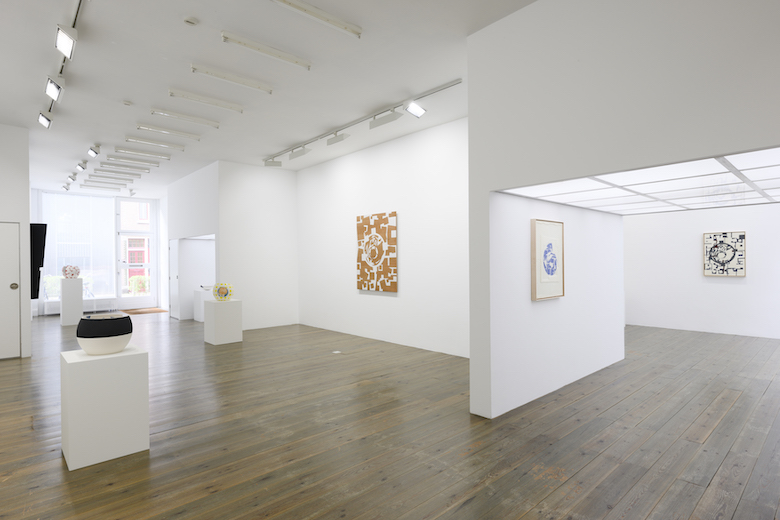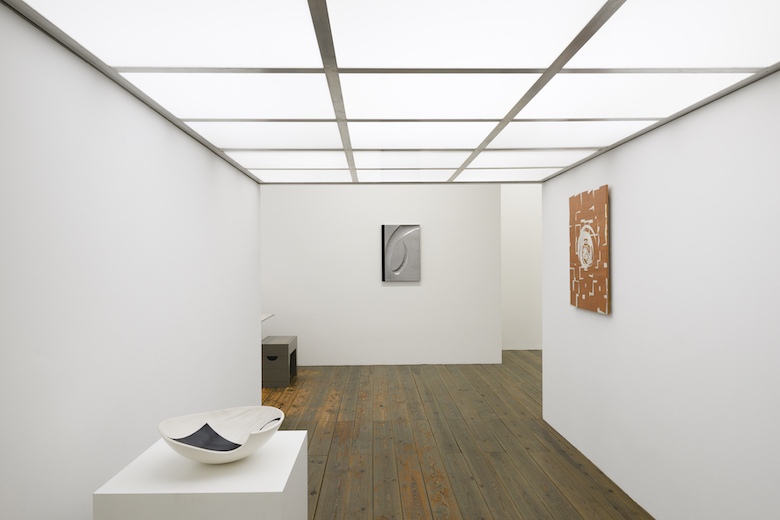 Slewe Gallery is pleased to announce the opening of the exhibition with new works by two Italian artists Domenico Bianchi and Nunzio. Especially for this joint exhibition they collaborated to make works in ceramics together. It is the first time that Slewe Gallery shows works by Nunzio. Bianchi made already several solo presentations at Slewe Gallery through the years. The exhibition opens Saturday 2 April and will run until 7 May 2022.
Domenico Bianchi is known for his paintings made with his own developed technique of mixing wax and oil paint, sometimes combined with Palladium leaf. His images with a perpetuum mobile motive derive from computer program stills. Bianchi, born in 1955, lives and works in Rome. He studied at Fine Art Academy in Rome. He career started in 1977 with his first solo show at Ugo Ferranti in New York. In the eighties he became known as one of the emerging artists of the so-called La Nuova Scuola Romana and exhibited his work alongside Arte Povera artists, such as Kounellis and Mario Merz. He had his first show in the Netherlands at Riekje Swart in 1980. Several European museum made solo shows of his work, such as at the Stedelijk Museum in 1994, and at MACRO in Rome in 2003. He participated in several Venice Bienials, in 1993 as a solo artist. Since 1998 he shows regularly at Christian Stein in Milan. Slewe Gallery shows his work since 2009.
Nunzio is known for his abstract works made of lead. Nunzio di Stefano was born in 1954 in Cagnano Amiterno, L'Aquila. He studied at the Fine Arts Academy of Rome, taking his diploma on the course held by Toti Scialoja. In 1973 he set up a studio at the former Cerere Pasta Factory, in the Roman quarter of San Lorenzo, where Bruno Ceccobelli, Gianni Dessì, Giuseppe Gallo, Piero Pizzi Cannella and Marco Tirelli would also work. After his first solo show in 1981, at the Galleria Spatia in Bolzano, in 1984 he exhibited large size sculptures in plaster at the Galleria L'Attico in Rome. Works in plaster and burnt wood were brought together in 1987 for a solo show held at the Galleria Civica in Modena. In 1995 Nunzio was invited to the Venice Biennale with a personal room that received Honourable Mention. Since then he exhibited worldwide. Nunzio currently lives and works in Rome and Turin.
Caro Jost, Karin Sander: 5 February – 12 March 2022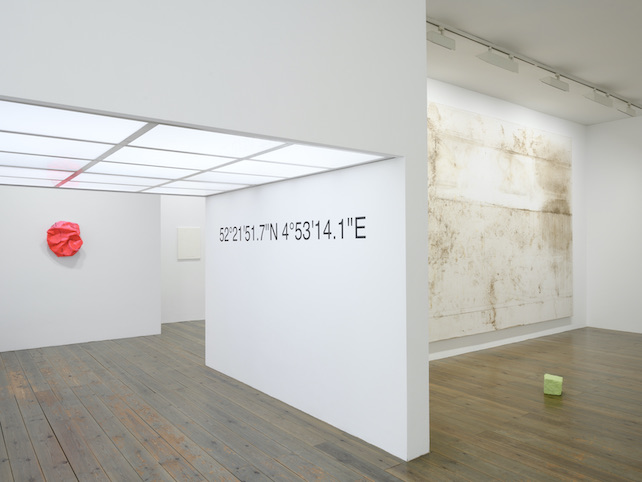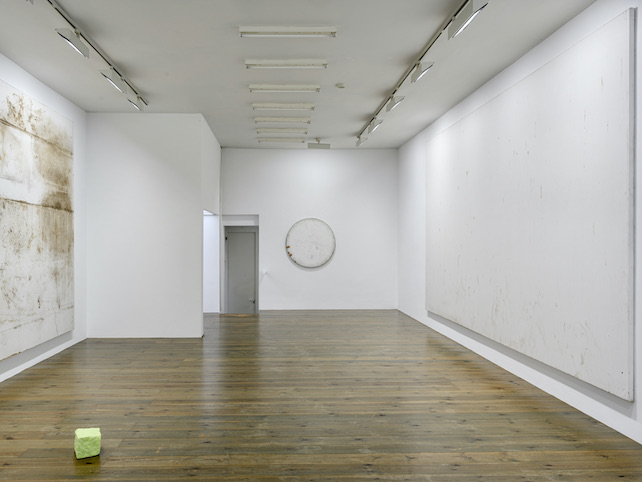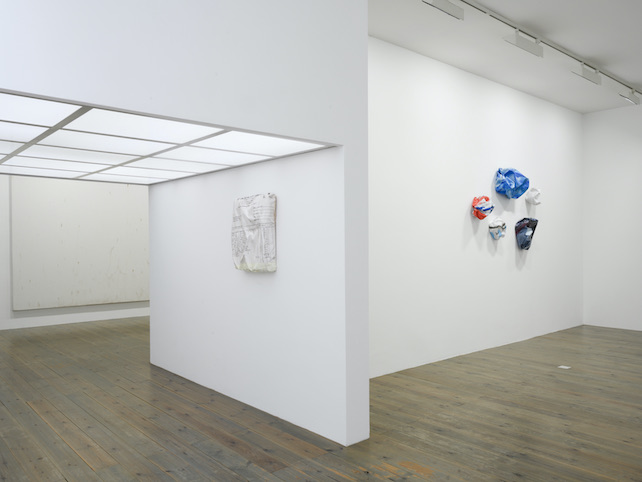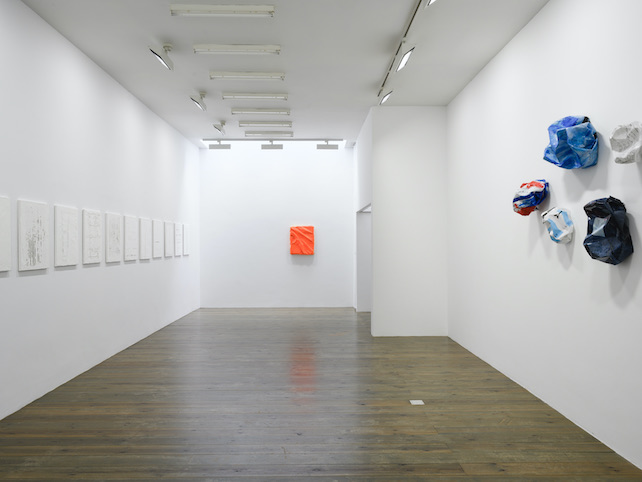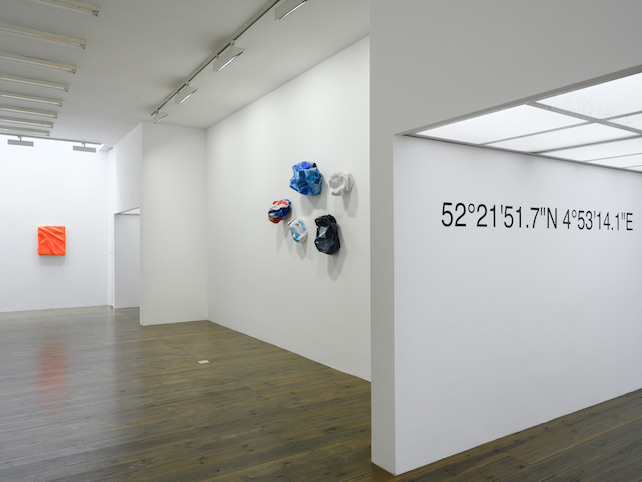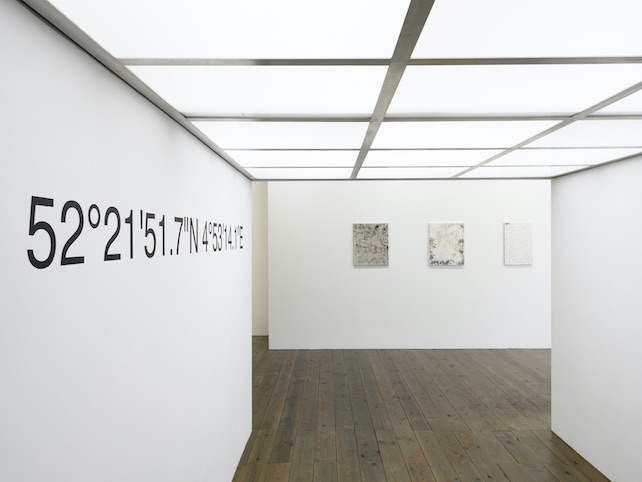 Slewe Gallery is pleased to host the duo exhibition Time 2 Time with works by Caro Jost and Karin Sander, which will be on view until 12 March. Both artists live and work in Germany and are known for their conceptual approach and interest in appropriation. In their artistic research, they are connected by the search for the lost time, the discovery of traces left behind and their transformation into poetic artifacts. It is the first time that Slewe shows works by Karin Sander. Caro Jost's works were already presented at the gallery in 2017.
Caro Jost, born in 1965 in Munich, appropriates foreign traces, materials or memories, which she transforms into autonomous art works of both autobiographical and social relevance. Her artistic strategy is about documenting time and historical reality and putting it in a new artistic and contemporary context. Because of that she started to build up her own personal archive of material and photographs in New York in 1998, and since then she has been collecting the material for her works on worldwide trips to locations of art history, artists' studios, and archives. This can be self-produced film footage, lost objects or documents that she collects in the archives of her favourite artists, but also snippets of conversations captured by chance or consciously, as well as traces and marks on the streets.
At the gallery Jost shows a selection of her so-called Streetprints, imprints in a synthetic material on canvas, made directly on site from street surfaces in various major cities around the world over the past 20 years. In addition, her Notes or Invoice Paintings will be presented. These works are three-dimensional objects made of canvas. Original documents are transferred to canvas, painted over, and are limited in their legibility by the deformation of the canvas. Caro Jost works between New York and Munich. Her works are collected and exhibited internationally. In 2020-21 she received a grant from the Pollock Krasner Foundation. You can listen to an interview with the artist by Robert van Altena here.
Karin Sander, born in 1957, who lives and works in Zurich and Berlin, will show a selection of her famous Gebrauchsbilder (Patina Paintings). These paintings are created in the locations where they are placed for a limited period of time. During that period, they absorb and reproduce the specific patina of this location, they collect dust, dirt, mould, notes or whatever else crosses the path of the work and its owner. These works are also self-portraits of their owners, at least bear traces of its use. The name of the location and duration determine the painting and provide its title.
In the exhibition she shows two of these large canvases of 300 x 500 cm and some smaller ones as well as one of her so-called Mailed Paintings, a standard sized primed canvas that has been sent unwrapped and unprotected to exhibitions by post, carrying multiple transformations, traces of their journey, stamps, marks, stickers and alike. Also, her Pflasterstein (Cobblestone) is an early example of Sander's appropriation of objects from an everyday context and re-introducing them with slight alterations. In this case a found cobblestone is painted with egg tempera, traditionally used in Renaissance Italy.
Karin Sander's works are collected and exhibited internationally. Recently she had solo exhibitions at Kunsthalle Tübingen (2021), Museion in Bolzano (2020) und Kunst Museum Winterthur (2019). Her work is represented by Esther Shipper in Berlin.