Steven Aalders, Shadow: 27 November – 8 January 2022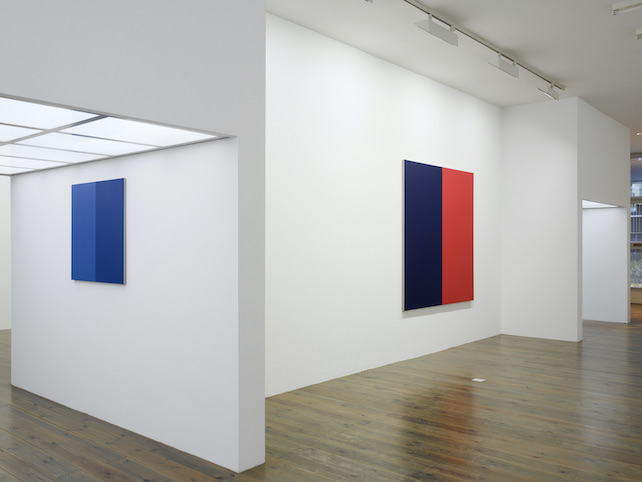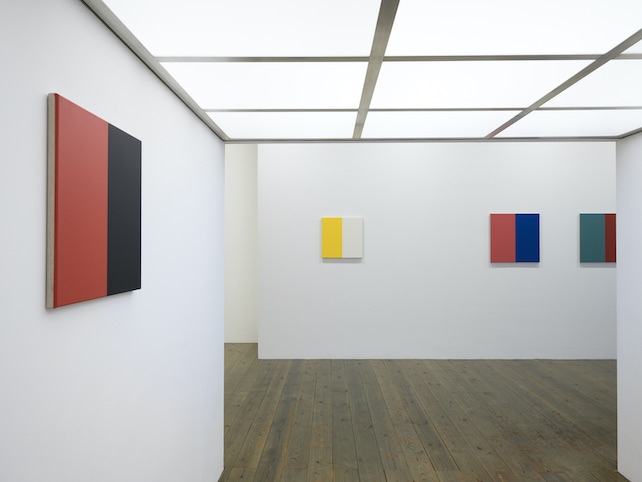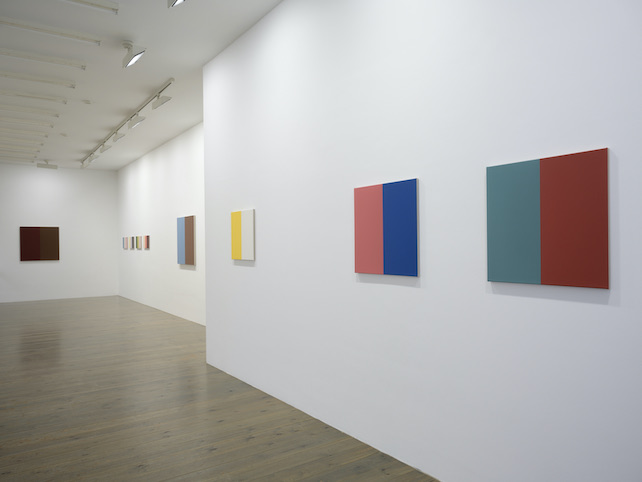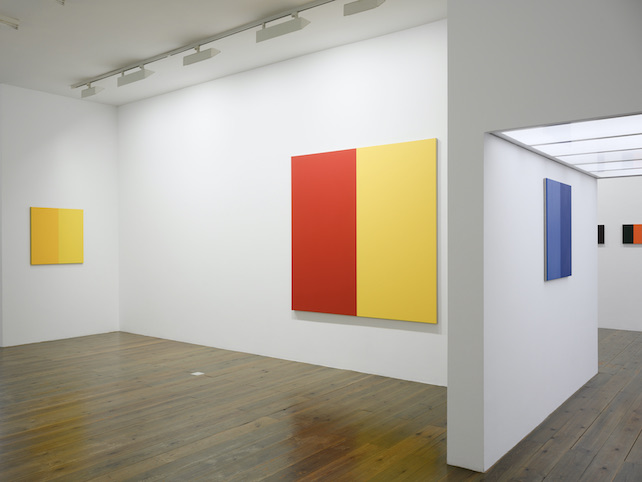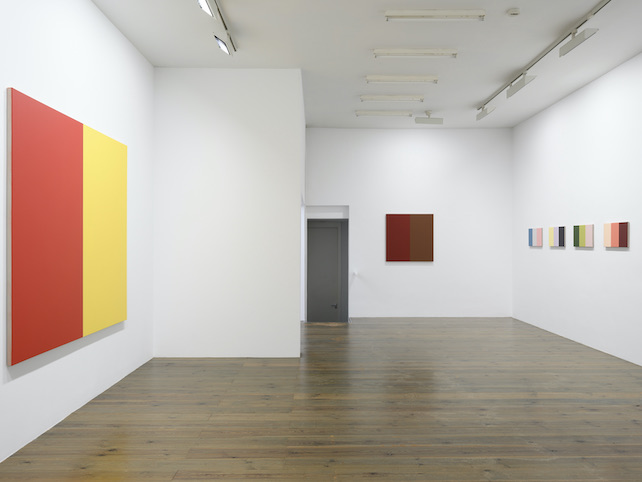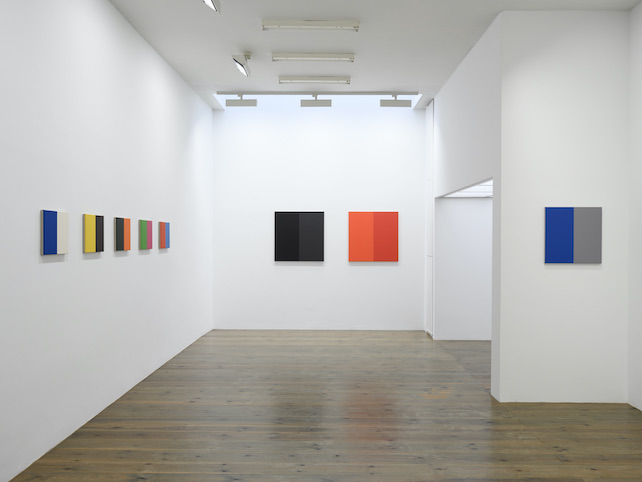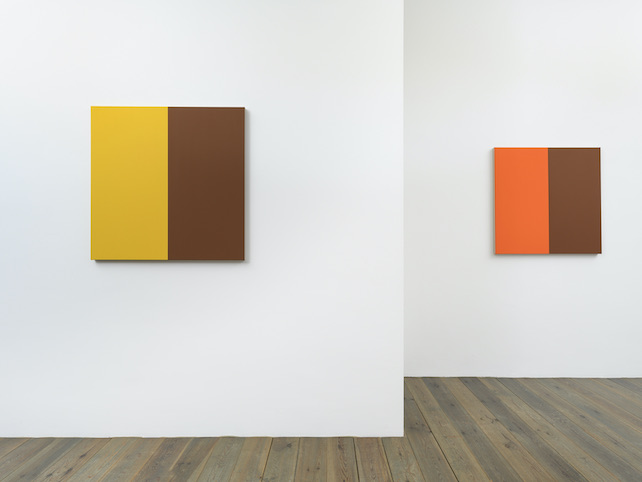 Slewe Gallery is pleased to host the exhibition Shadow by Steven Aalders from November 27, 2021 to January 8, 2022. He presents some new series of square sized paintings in various dimensions, all divided in two equal vertical planes of colour. The two colours are brought in balance and form together a 'oneness in twoness'. Recently Aalders' colour palette has intensified and shows more darker tones overall. The choice of colours is inspired by different sources, from nature as well as from various colour theories, for instance that of Goethe's, who saw colour as shadow, which arises from a mixture of light and darkness. In addition, some series are inspired by the palette of old masters, such as the renaissance painter Matthias Grünewald and American modernist Milton Avery. At the same time Aalders' exhibition Seasons will be on view at the Kröller-Müller Museum in Otterlo. On this occasion a comprehensive catalogue has been published by the museum in collaboration with Hatje Cantz. It gives an overview of the last ten years and is designed by Irma Boom. You can listen to an interview with the artist by Robert van Altena [in Dutch] here.
Steven Aalders is known for his carefully hand-painted geometric abstract oil paintings. He evokes the history of modern abstraction, referring to the origins of constructivism and minimal art. His work is an attempt to create light and space through paint. Modernist serial principles, such as repetition and uniformity, are linked to age-old concepts of depicting time and place. Different colour concepts are being investigated. In his paintings he expresses the rhythm of life …
Read more
Lon Pennock, alphabet and melody: 16 October – 13 November 2021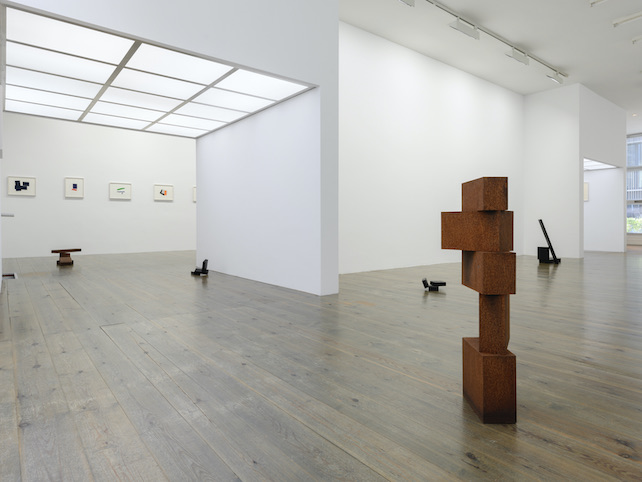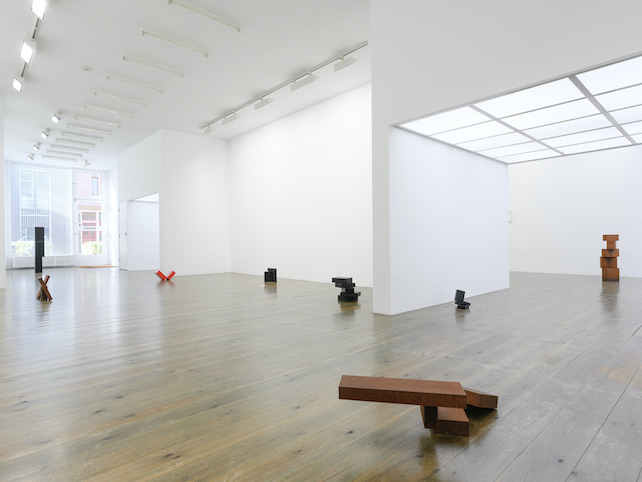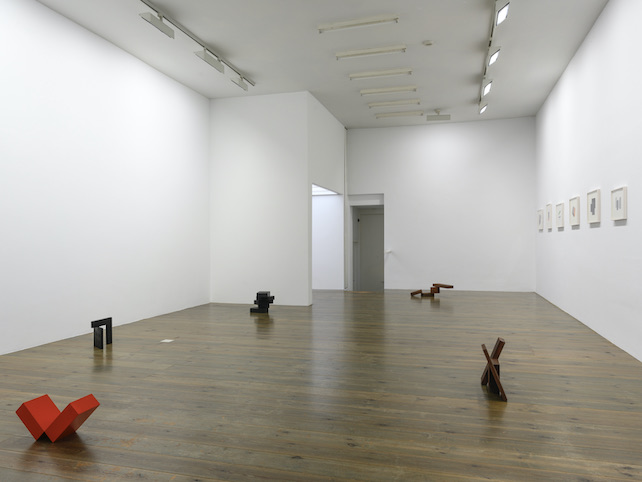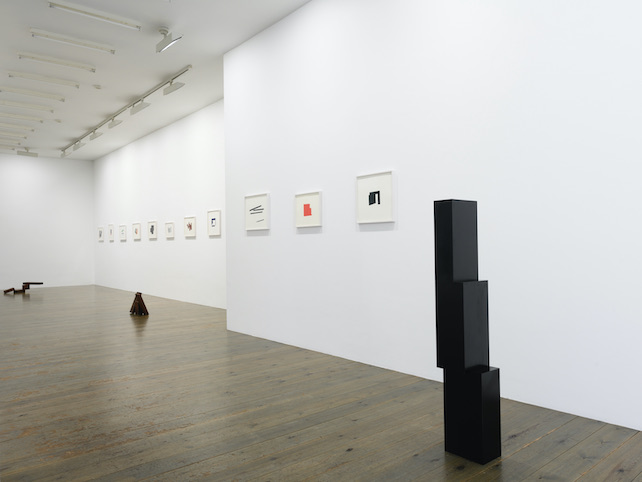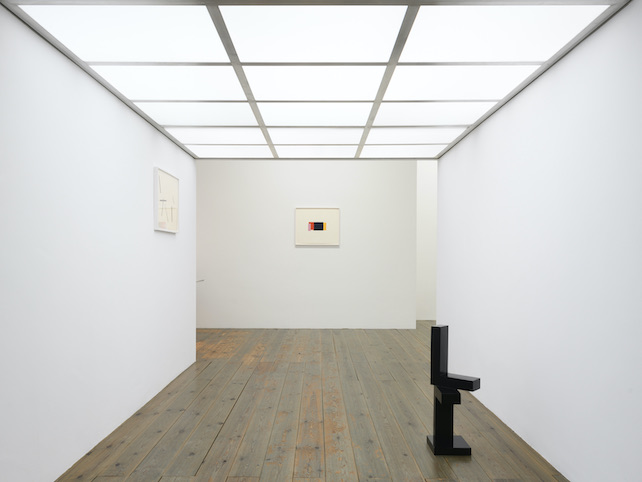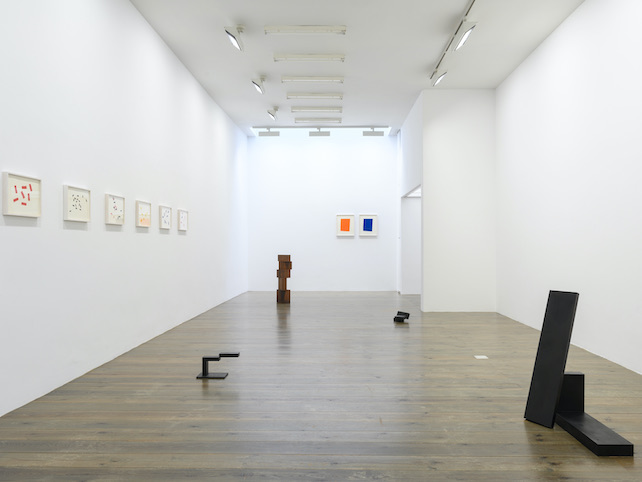 Slewe Gallery is pleased to announce the opening of the exhibition alphabet and melody by the Dutch artist Lon Pennock (1945-2020). His powerful oeuvre includes large, monumental abstract sculptures in Corten steel. They can be found in various places in public space in the Netherlands and Germany, including on Blaak in Rotterdam (The River, 1984), on Stadhouderslaan in The Hague (Balance of Sheets, 1980) and in the Plantage park in Schiedam (Antipode, 2007). The exhibition at the gallery presents some smaller and middle-sized sculptures, giving an overview of the last three decades, as well as works on paper, some collages and screen prints. The exhibition opens on Saturday October 16 and will run until November 13.
Pennock's works are made of steel. Both his small and large abstract sculptures look stunningly simple thanks to his use of a few basic geometric forms, such as blocks, sheets, rods, and spheres. These forms are welded into abstract compositions, as if it had been found by chance, playing with the sculptural principles of weight, rhythm, and mass. Most titles of his sculptures, like Balance, Stack, Bridge, Wall, Gate, refer to these basic sculptural themes …
Read more