Telling Stories, Aktuele Kunst Hengelo: 10 June – 22 July 2012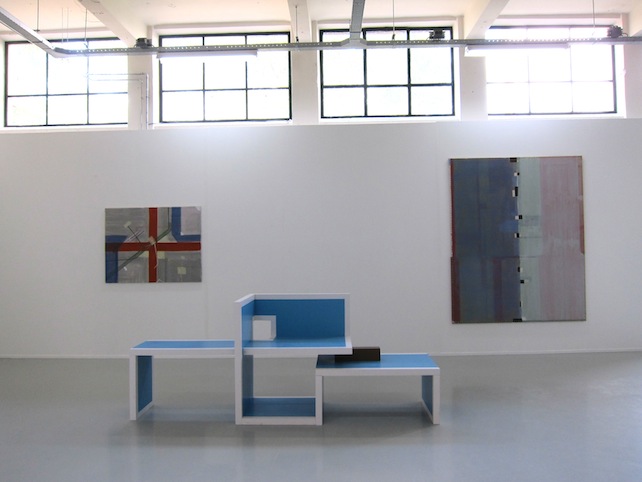 Gallery artists Steven Aalders, Adam Colton, Peter Davis, Paul Drissen Michael Jacklin, Martina Klein and Krijn de Konig participate at the exhibition Telling Stories ... at Aktuele Kunst Hengelo from June 10 until July 22, 2012. A selection of works from the private collection of Marcel Schroeten and Reyn van der Lugt will be on show, curated by Let Geerling.
Peter Davis, Art Amsterdam : 11 May – 15 May 2011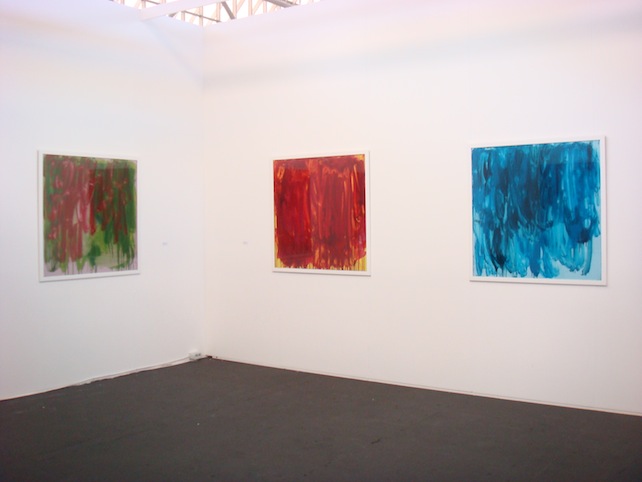 Peter Davis will do a solo show with new works at Slewe Gallery at Art Amsterdam, booth 104, May 11 - 15, 2011.
Davis emerged as a young artist in a group of so-called 'process painters' in the early ninties. He is known for his shiny gloss paint paintings on alumimium or MDF. Recently he also paints on glass. Still shiny again, its image is more constructed and layered and gains more expressionist power. The long process of making these works does not show, as he is wiping of the traces of earlier attempts. His paintings look like they were made in one go.
Davis, born in 1972 in Sutton, Surrey (GB), lives and works in London. After his study at Goldsmith College he started his exhibition career at Karsten Schubert in london. Since then he showed regularly thoughout in Europe and United States. He particpated in several important painting group shows. Since 1996 he regularly exhibited at Slewe Gallery.