Merina Beekman, Opium Garden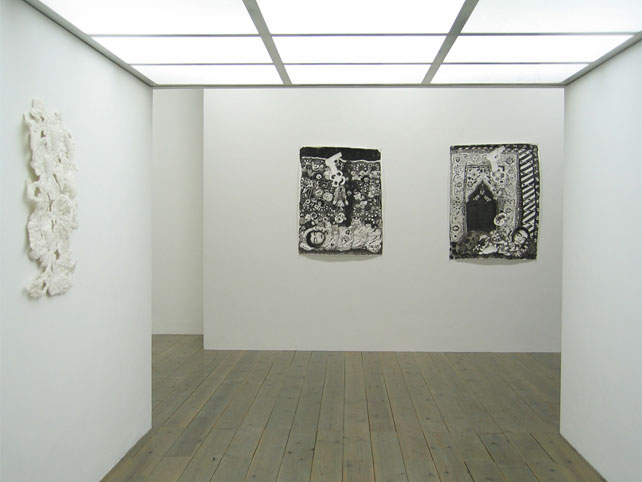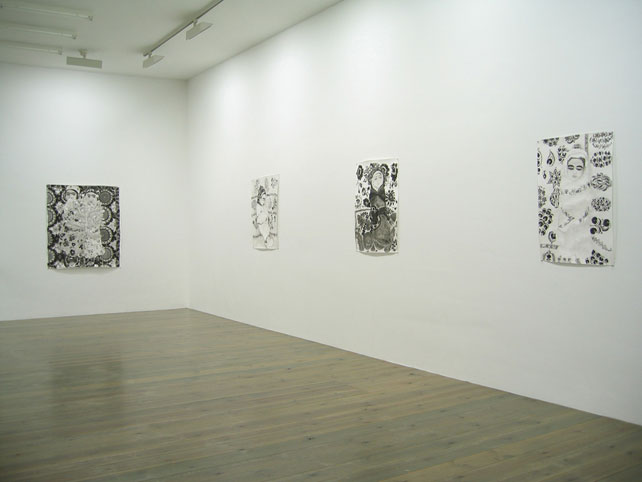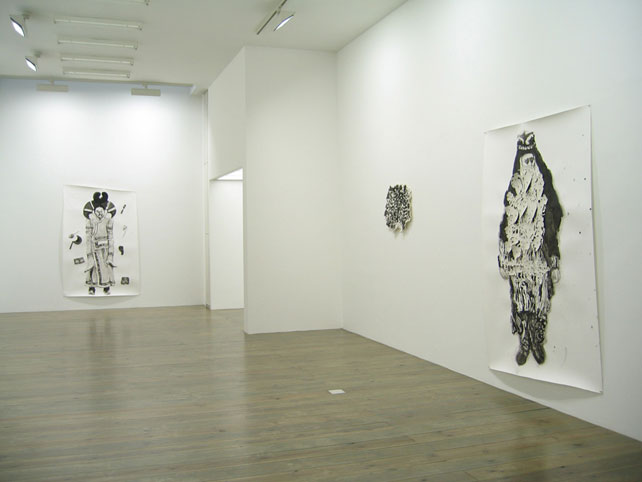 Slewe Gallery is pleased to announce the exhibition Opium Garden with new works by Merina Beekman (*1961, NL). The opening will be Saturday February 21 and the exhibition will run until March 28, 2009. Approximately at the same time another exhibition with an overview of her work, entitled Apparently not Enough, Again, will be held at Museum De Pont in Tilburg, which will open March 21 and runs until May 24, 2009. For this occasion Slewe Gallery has published a catalog with an overview of her work, entitled Connaissez vous la pluie...? It will be available at the gallery and at Museum De Pont.
Merina Beekman is known for her large black and white drawings with Indian Ink on paper. Sometimes she draws on velvet, which gives her work a more sculptural character. Her art is a result of her travelling experiences through Middle Eastern cultures. Islamic motifs and patterns appear frequently in her drawings, trying as she said to mislead the Evil Eye. Though fascinated by these colourful Eastern cultures she never used color, in order to create distance towards her subject and make the works more abstract. In the last years she also uses embroidery in her drawings.
Beekman, born in 1961 (NL), lives and workes in Amsterdam. She had been educated at the Rijksakademie in Amsterdam from 1980 to 1986. Her first single artist exhibition was at Van Krimpen Gallery in Amsterdam in 1989. Since 1995 she exhibited regularly at Slewe Gallery. In 2005 she had a single artist exhibition at the Stedelijk Museum De Lakenhal in Leiden entitled Dazzle the Local Demons. From 2005 to 2008 she participated in the travelling exhibition through Europe Into Drawing, on which occasion a similar entitled catalogue had been published.
Her work has been collected by both private and public institutions, such as the Groninger Museum, Museum Jan Cunen in oss, ABN AMRO Bank Art Collection, NOG Collection of the SNS Reaal Fonds, Caldic Collection and AKZO Nobel Art Foundation. Also she had done several commissions for the NS, the Dutch Rail Way company, and the Amsterdams Fonds voor de Kunst.