Book Launch Binntal by Roos Theuws: 24 October – 24 October 2021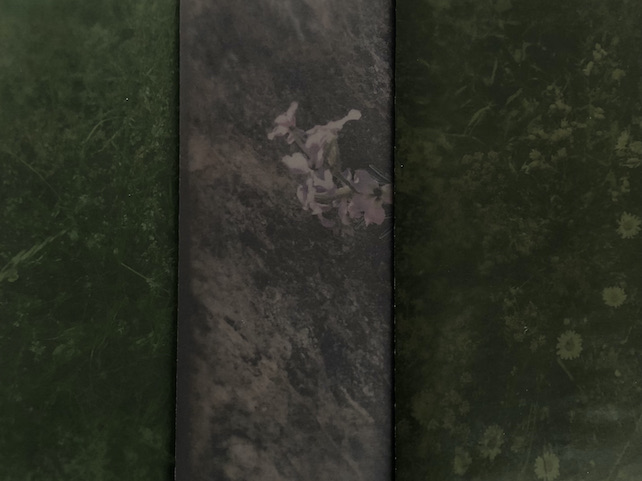 Book Launch Binntal by Roos Theuws with a talk by IJsbrand van Hummelen on Sunday October 24, 2021 at 4 pm.
The book Binntal is in a limited edition of 125 copies and is second in a series of cahiers by Roos Theuws.
It is printed at ZwaanLenoir on MunkenPolar and Glama paper, 84 pages, in a Swiss binding. The size is 29,5 x 21 cm. It contains, next to visual imagery, a short introduction tekst by the artist and an (english) texst by IJsbrand Hummelen.
The price in the gallery is € 27,50. Also available at IDEA- books, Amsterdam.
However, if you are not in the position to come to the presentation, you can also order the book by sending a mail to: roostheuws@xs4all.nl After your payment of € 32,- (=book+postage costs) on bankaccount NL57INGB0004031381 to the name of R.M.Theuws, the book will be sent to the postal address of your preference.
Big Art: 19 November – 27 November 2016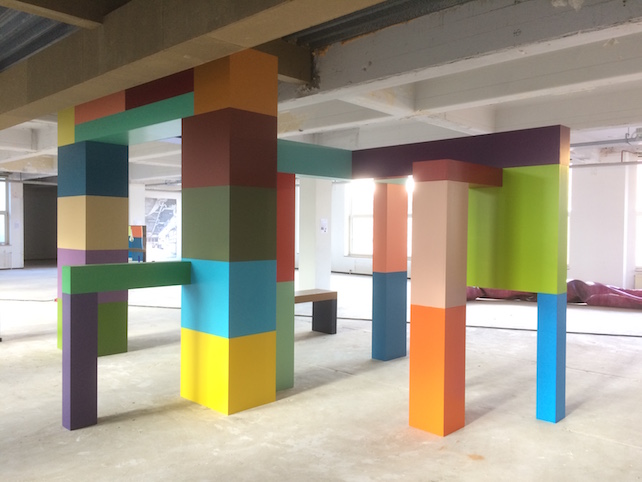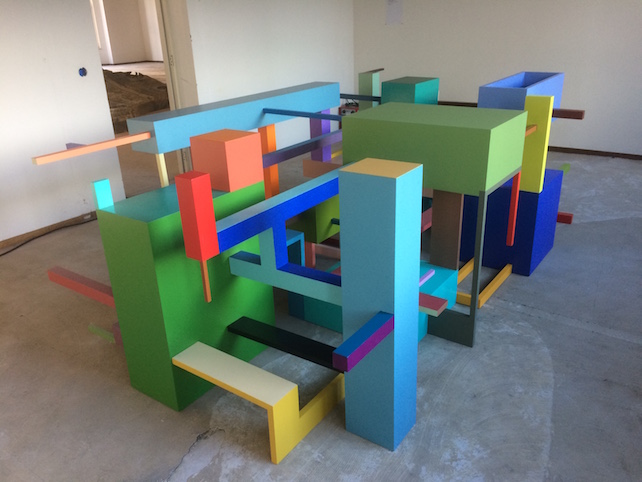 Slewe Gallery participates at the first edition of Big Art, which will be held at the former Diamantbeurs in Amsterdam (Weesperplen 4) from Saturday November 19 through Sunday November 27. The exhibition is showing more than 50 large scuptures and installations and opens Friday evening November 18.
Slewe will show a new video installation by Roos Theuws Miroir Noir and a speciall for this occasion made work by Krijn Koning, entitled Work(Gates). Also another recent sculpture by De Koning Shafts and Corridors from 2015 will be on view.
Big Art will be open on Friday, Saurday and Sunday from 11 to 19 hrs; Monday, Tuesday, Wednesday and Thursday from 12 to 18 hrs. Big Art will also be open during Amsterdam Art Weekend 24-27 November.
For more information please visit www.bigart.nu
Art Rotterdam 2015: 4 February – 8 February 2015
Slewe Gallery will be participating at Art Rotterdam 2015 from February 4 through 8 with recent works by Dan Walsh, Michael Jacklin, Martina Klein, Domenico Bianchi, Joris Geurts, Paul Drissen, Adam Colton, Steven Aalders, Jan Roeland, Günter Tuzina and Jerry Zeniuk. Slewe Gallery wil also participate at Art Projections with the video Kitab al Manazir, a (dis)embodied view by the artist Roos Theuws.
Please visit us at Art Rotterdam 2015 at the Van Nellefabriek in Rotterdam at Art Projections and Booth Nr. 40 in the main section.
Art Rotterdam 4 - 8 February
Location: Van Nellefabriek, Van Nelleweg 1, 3044 BC Rotterdam
Opening: Wednesday 4 February, 6 -10 pm
Exhibition days:
Thursday 5 February, 11 am - 7 pm
Friday 6 February, noon - 9 pm
Saturday 7 and Sunday 8 February, 11 am - 7 pm
For more information and/or entrance cards, please contact the gallery (info@slewe.nl) or visit www.artrotterdam.com