Kees Smits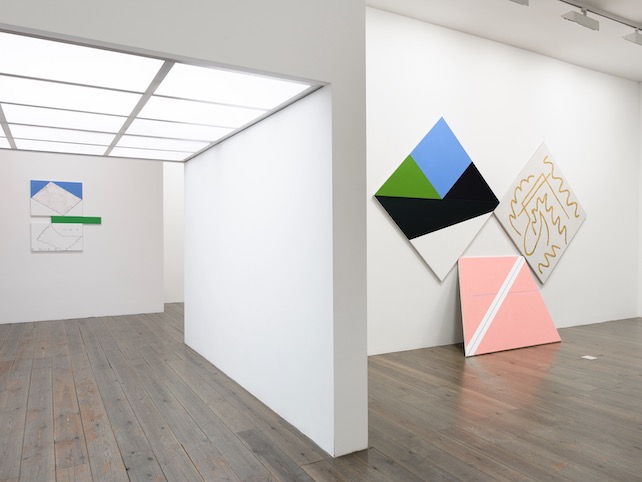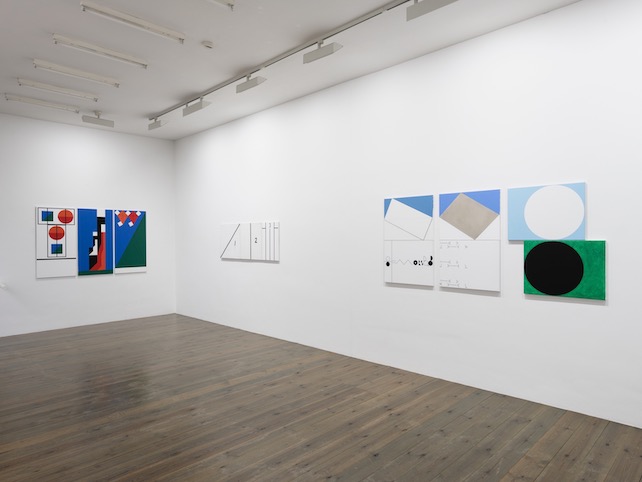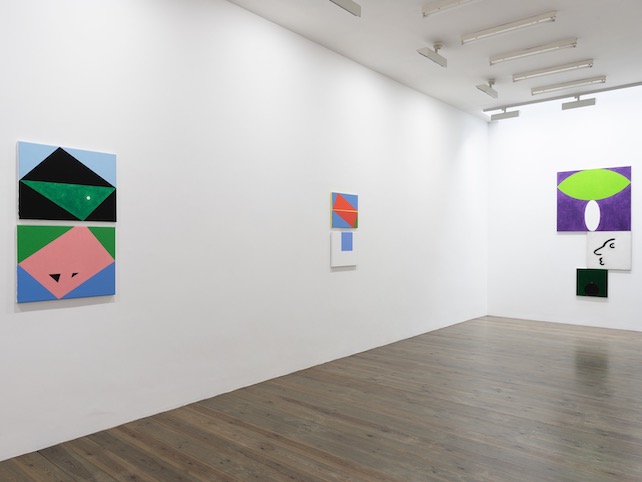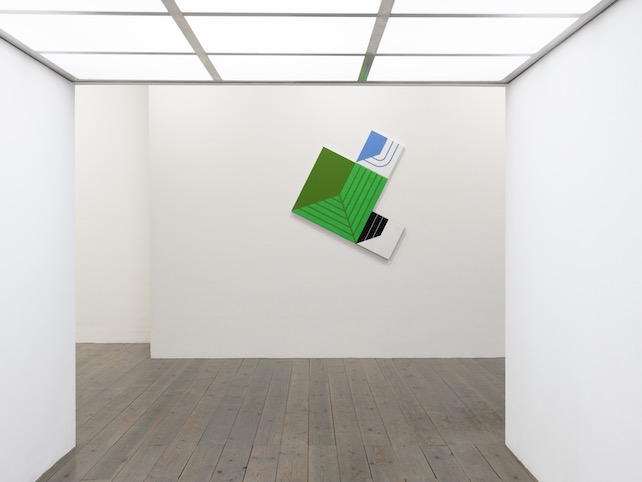 Slewe Gallery is pleased to announce the opening of the exhibition with new works by the 75-years old Dutch painter Kees Smits (*1945). Some of his new multi paneled works are compositions of new and early works from the late seventies. The exhibition shows an astonishing consistent and varied artistic development of almost 45 years. The show will open Saturday January 18 and will last until February 15, 2020. You can listen to an interview with the artist by Robert van Altena on line if you click here.
The flat Dutch landscape forms the basis for his abstract geometric paintings, in which different points of view are brought together in one image. Kees Smits builds his paintings according to his own strict formal rules, but the imagination, 'the elevation of material', as he himself says, remains essential. In his work one always recognizes recurring motifs, such as arrows, numbers, waves, spirals, eight forms, circles and open cubes, which refer to the process of making and viewing, but one also recognizes the simplified references of figure and landscape.
Kees Smits became known in 1975 for his participation in the exhibition Fundamental painting in the Stedelijk Museum. In 1990 he had an overview exhibition of fifteen years of work in the Central Museum, for which he was awarded the Sandberg prize. He has exhibited at Slewe gallery on a regular basis since the start of the gallery in 1994. Before that, he exhibited at the former Galerie Van Krimpen.