Karel Appel, Horizon of Tuscany: 24 April – 27 June 2021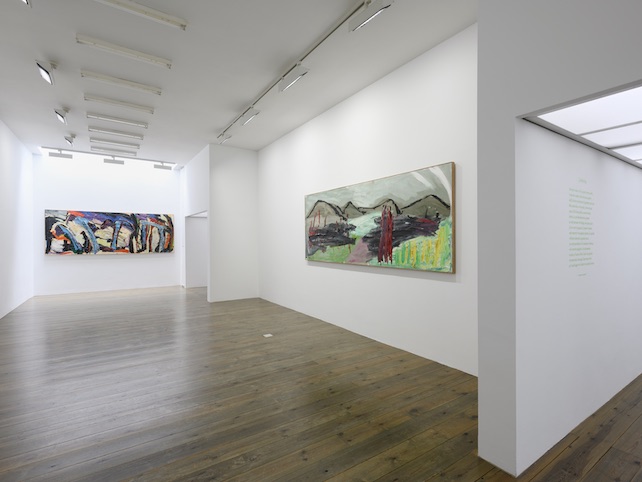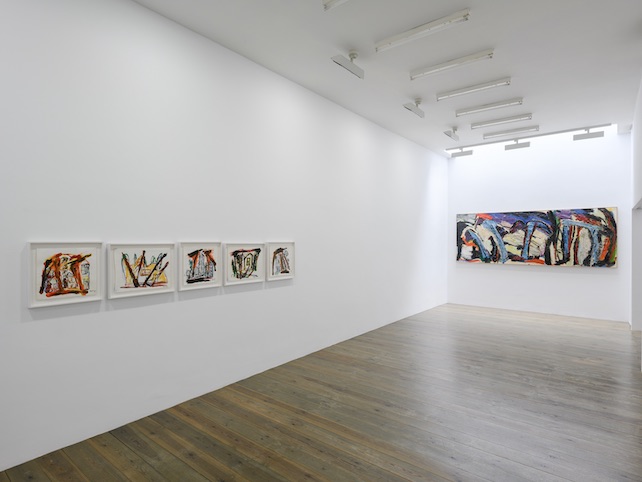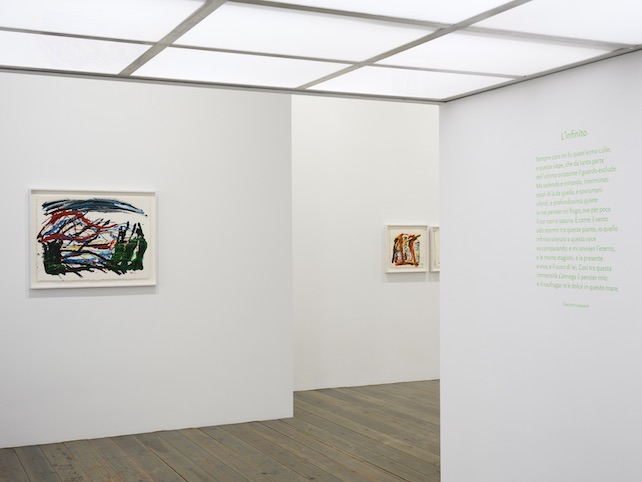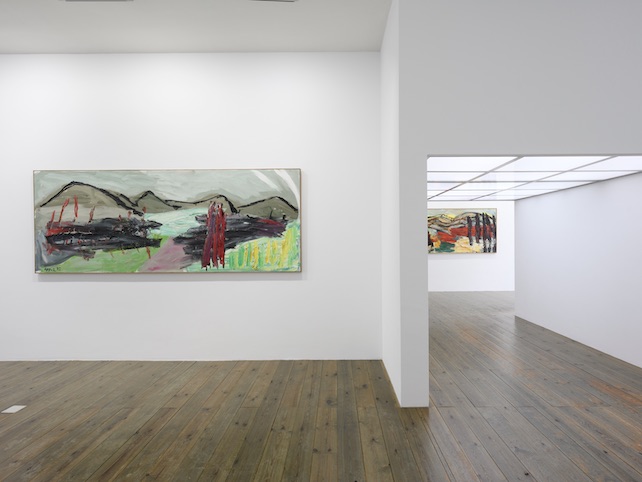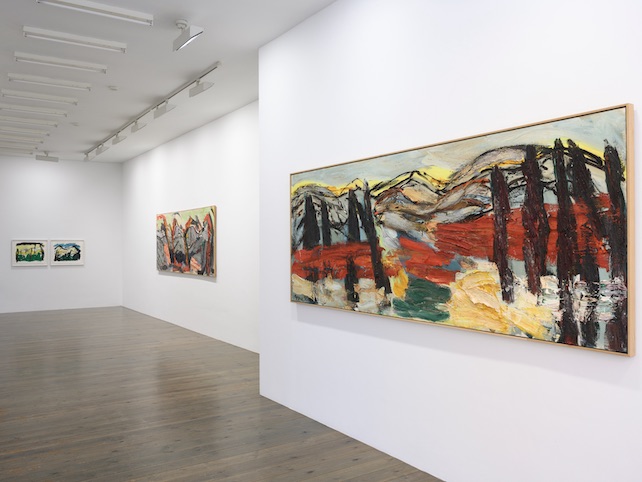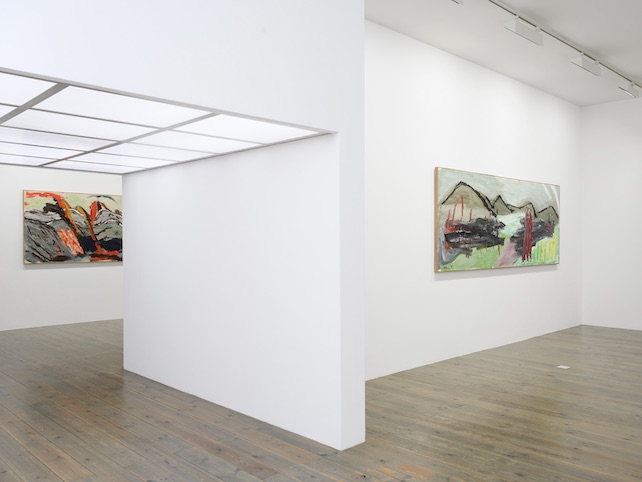 This year it is 100 years since the birth of the most famous post-war Dutch artist, Karel Appel (1921–2006). To mark this occasion, Slewe Gallery is pleased to host Horizon of Tuscany, an exhibition of work by Appel. This will open during the weekend of his birthday, April 25, and the works will remain on view until June 27, 2021. The exhibition has been arranged by Rudi Fuchs, the former director of the Stedelijk Museum and a close friend of Karel Appel, and organised in collaboration with the Karel Appel Foundation. It will be accompanied by a catalogue, designed by Rutger Fuchs. Also, you can listen to a conversation between Harriet Appel-de Visser, Appel's widow, and Robert van Altena on this exhibition here.
The exhibition will show a selection of five paintings from Appel's Horizon of Tuscany series from 1995, when the artist was 74 years old. The works all have an elongated format, measuring 115 x 300 cm, and are in the artist's late style. In the nineties, Appel, known for his baroque expressionist painted figures and nudes, concentrated on the landscape as a subject. This was a motif he had not previously explored in such depth. Living in Tuscany at the time, he started to paint a number of landscapes 'after nature', featuring the hills and cypresses around the house. The motifs of trees and hills are absorbed into an all-over pattern of rhythmically applied brushstrokes. A waving, pulsating surface arises, like a colourful tapestry. In addition to these paintings, some works on paper based on the same theme and from the same period will be on display.…
Read more
Michael Jacklin, Various Thoughts: 6 March – 10 April 2021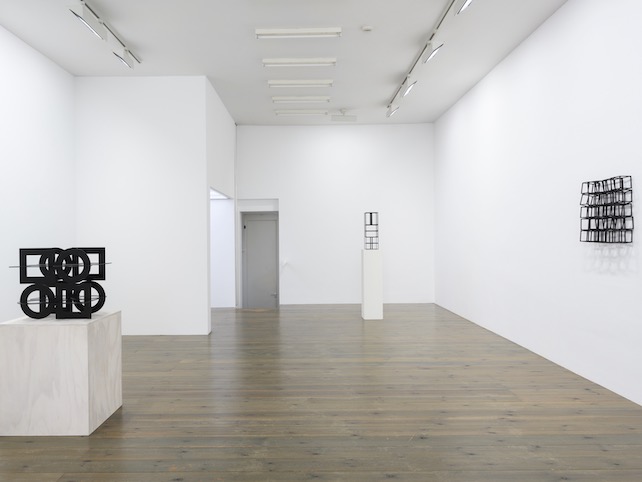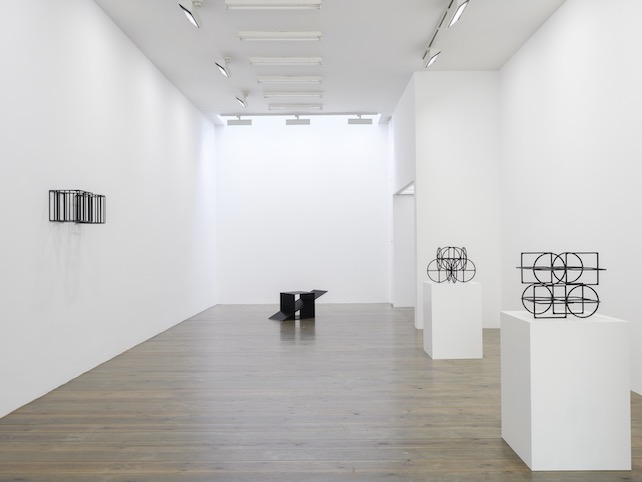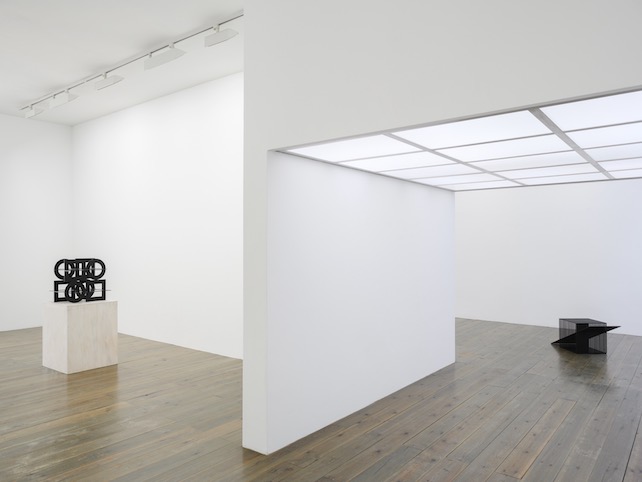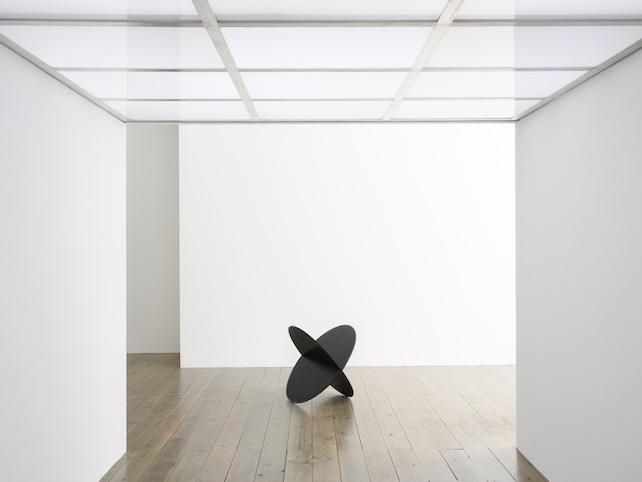 Slewe Gallery is pleased to announce the opening of the exhibition Various Thoughts by Dutch artist Michael Jacklin (*1956). The exhibition will show some new works. It opens Saturday 6 March and runs until 10 April, 2021. Due to the Corona regulations there will be no special opening. You can visit the the exhibition by making an appointment in advance from Wednesday to Saturday from 1 to 6 pm.
Michael Jacklin is one of the rare fundamental working sculptors of his generation. He focuses on the specific qualities of the material as well as on the sculptural principles such as mass, rhythm and gravity. Since 1984 he works exclusively with iron. His preference for this material derives from his fascination for iron constructions in bridges and architecture. The last few years most work are made of either staff iron or iron plate. With basic forms, such as cubes, boxes and spheres he builds up an open grid like construction. A subtle play of lines and intervals occurs when you move around them …
Read more