Ruud Kuijer, Lon Pennock: 19 January – 23 February 2019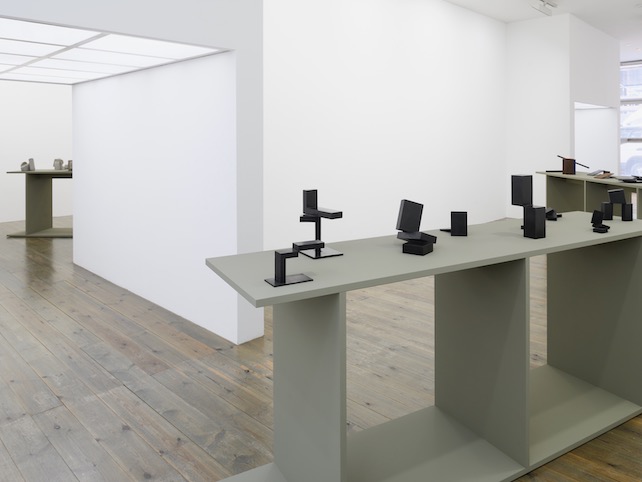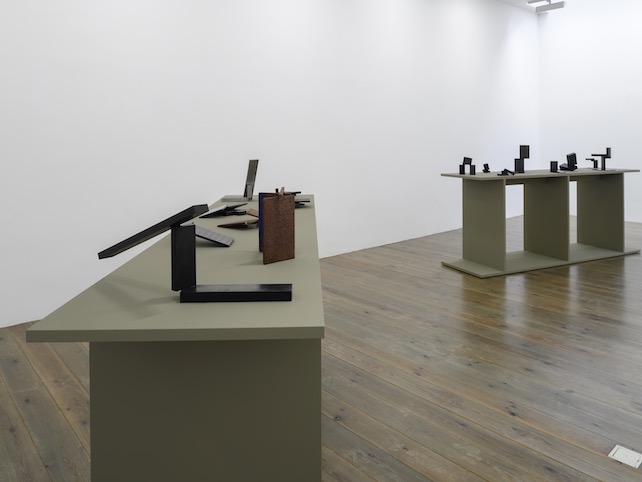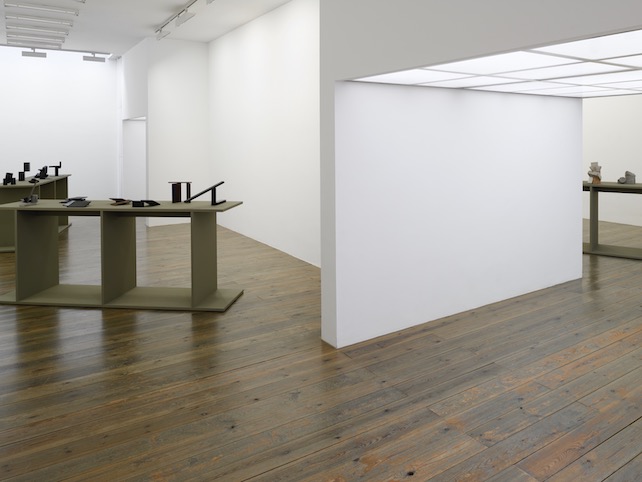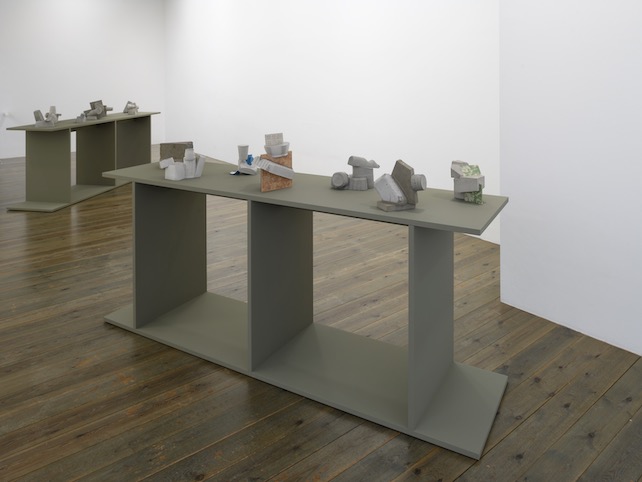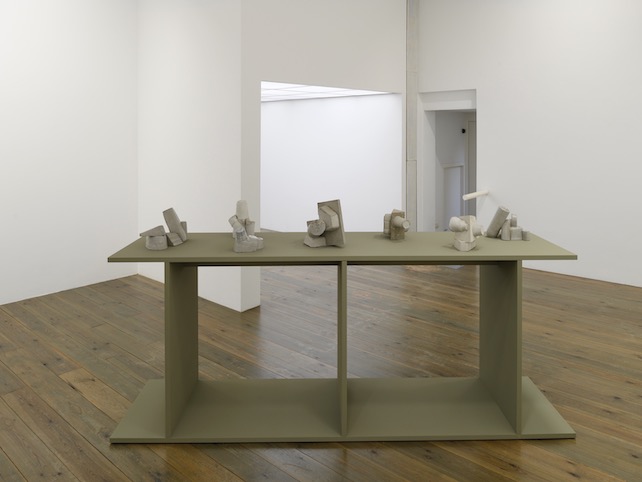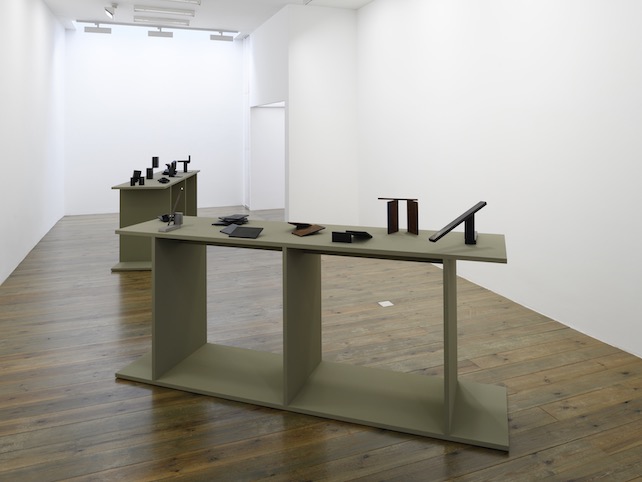 Slewe Gallery is pleased to announce the opening of the exhibition of small sculptures by two Dutch artists: Ruud Kuijer and Lon Pennock. Both artists are known for their large-scale outdoor (public) abstract sculptures throughout the Netherlands. Kuijer works in concrete and Pennock in steel. The exhibition will be opened by Rudi Fuchs on Saturday January 19 and will run until February 23. You can listen to an interview (in Dutch) realized by Robert van Altena with both Lon Pennock and Ruud Kuijer on their exhibition now on line.
Known for his series of large concrete sculptures along the banks of the Amsterdam Rijnkanaal in Utrecht, the so-called Waterworks, Ruud Kuijer has made a series of small cast concrete sculptures in the past few years. For these casts he uses plastic waste material, such as ordinary plastic bottles and boxes that we use every day. The forms of these found objects are stacked and linked into his abstract assemblages. His fascination for concrete as material for his sculptures began soon after his study. The artist considers it a sustainable material and a modern variant of bronze …
Read more
Dan Walsh, Apostrophe: 2 March – 30 March 2019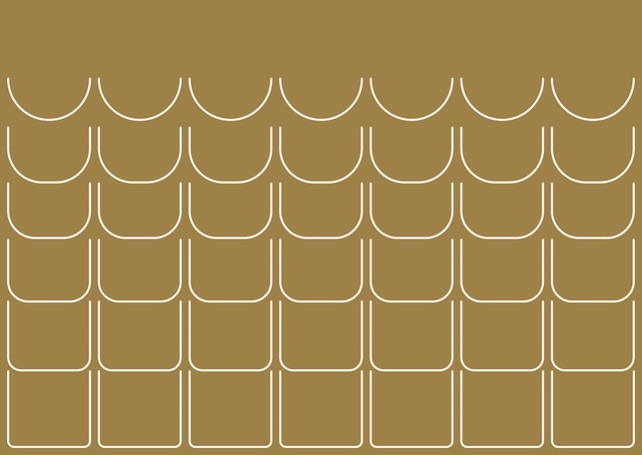 Slewe Gallery is pleased to announce the opening of Apostrophe, an exhibition with new works by American artist Dan Walsh, whose work is currently subject of a solo show at the Bonnefantenmuseum in Maastricht, entitled Pressing Matter. Walsh, known for his playful minimal abstract paintings, will show both now new painting, as well as new works on paper, books and objects. The exhibition opens Saturday March 2 and lasts until March 30, 2019.
Dan Walsh, born in 1960 in Philadelphia (US), is one of the most remarkable abstract artists in the United States today. He was one of the participating artists at the Whitney Biennial in New York in 2014. He makes minimal abstract paintings, which are playful in their use of process and historical references. In addition, he makes drawings, sculptures and books. This exhibition will show new works showing all these aspects of his wide artistic spectrum. It will be his sixth solo show at Slewe Gallery …
Read more